REESE'S
STUFFED
OREOS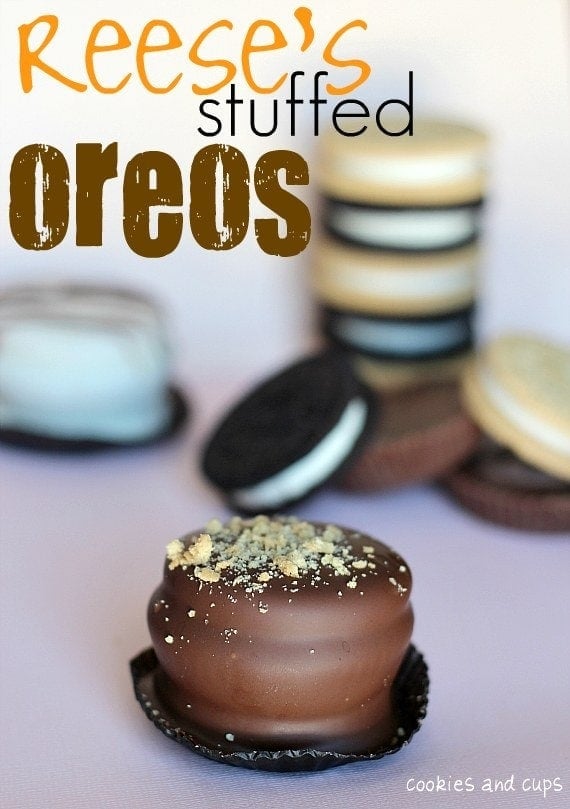 is evil & wrong (and officially my new bff),
because this recipe is devilishly decadent!!!
Yes, you are reading this correctly...
"Double-Stuff" Oreos
+ Full Size Reese's Cups
+ Chocolate Dipped
I already told you, she's evil
Here's the pictorial "how to",
but I highly encourage you to go visit Shelly over at
and get the full monty from her!
Wicked Good!