I'm thinking about creating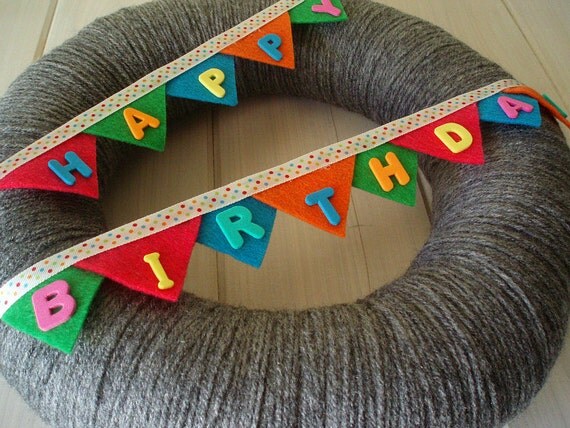 Of course, I would have to change the banner to read "Welcome"
If you love this wreath, you can buy it from
Itz Fitz
I love the idea of a fresh lemon wreath, I wonder how long it would last? This wreath is available for purchase from
Oh, I'm loving this paper rosette wreath
(I'm always a sucker for paper crafting)...
and there's a fun tutorial on how to make this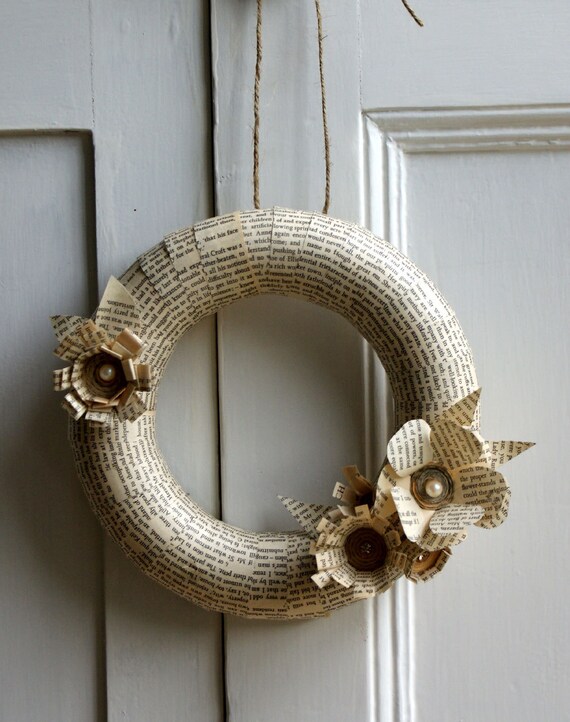 Hmmm, newspaper could be an interesting choice...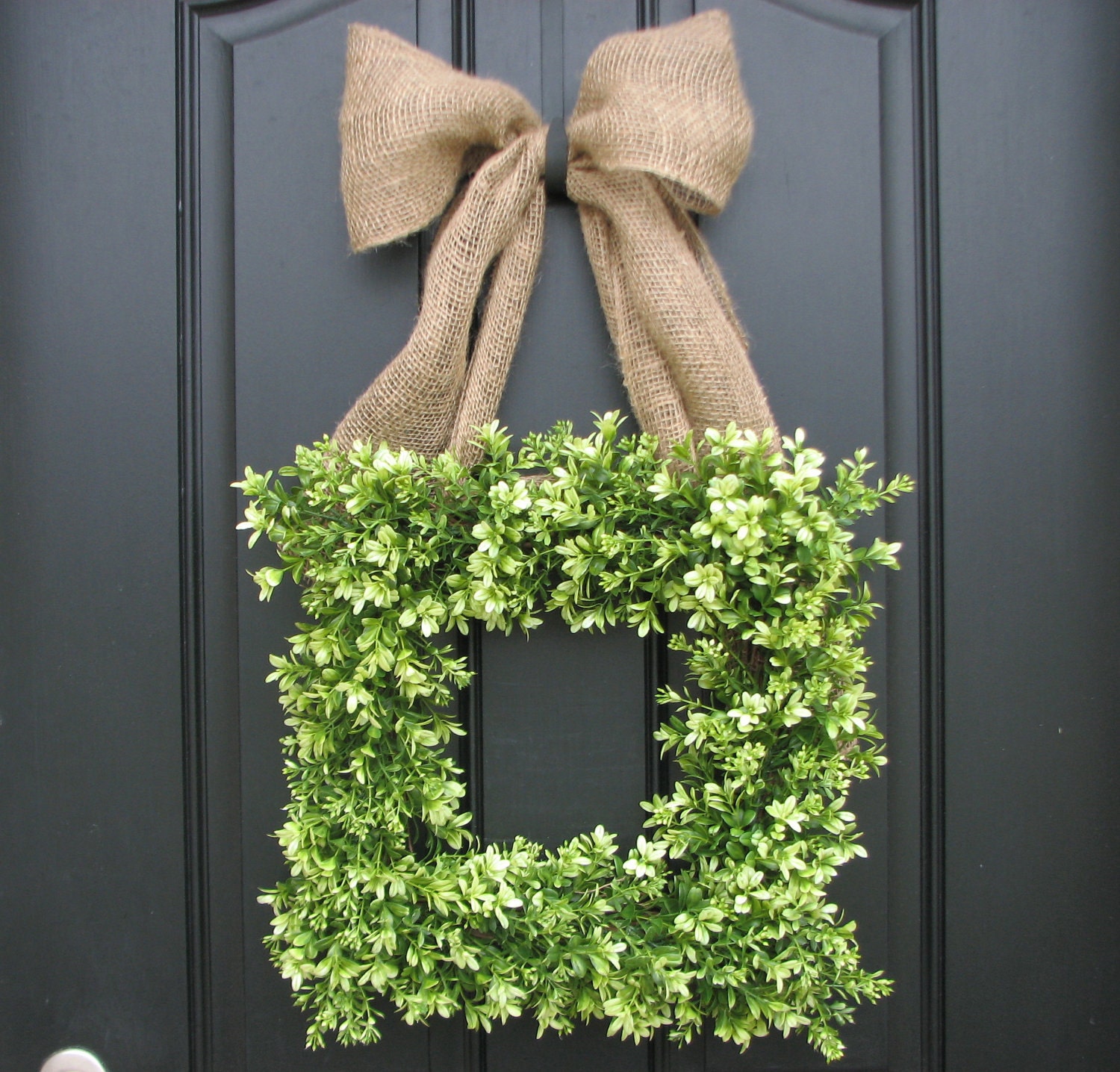 Oooohhhh, Boxwood & Burlap... me likey!
They are all so different...